when: 7.15.2016-7.17.2016
where: cambria, ca
who: gramma helen, mom, aunt carole, aunt sue, aunt theresa, aunt lisa, me, and cousin lily
what: 12th annual silva's girl trip
why: weekend getaways are always a good idea
we stayed at the cambria pines lodge that was right above the east end of cambria village. the lodge is huge, complete with pool, restaurant, lounge, organic garden, dog park, and path to the village. we had two rooms next to each other that were large and suite-like. they had murphy beds and a kitchenette. they also were equipped with directv which we were soon disappointed to find out was a "hotel" version and basically sucked. tv is usually an important part of the girl's trips, so finding nothing to watch on the 49 measly channels was a major bummer. the pool was heated, but it was still pretty cold once the fog rolled in shortly after we made it to the pool. breakfast was complimentary. free food is always a plus. all in all, it was a very nice place to stay. i would definitely visit again.


the ride up was fun. i rode in carole's car with carole, lily, and lisa. it was nice to catch up with lily who has been studying in paris. she tried to sell me on the snapchat (which is big with the youths, apparently). she kept harassing me with that goddamned puppy filter. but she did show me some that made me laugh, i'll admit. i still refuse to get it though. i, …i just can't.


we stopped at the windmill cafe in soledad which was good. i am eating healthy (*groans*) so i had a shrimp and avocado salad that was actually quite tasty. we were in america's "salad bowl" so, why the hell not, you know?


once we checked in we walked the grounds and went to the pool. it was a bit chilly, but some of us went in the heated pool and hot tub. i read my book on one of the (slightly uncomfortable) lounge chairs.


we made reservations for dinner at linn's which is known for their pies. carole, lily, and i walked down via the path from the hotel and the others drove. it was a really beautiful walk. kinda steep and the last little stairs and platform to the road was closed, but we were able to make it down.


we were seated at the same table that we sat at when we came to cambria five years ago on our girl's trip. i ordered two sides; the roasted brussel sprouts and the salmon cakes. i also discovered a wine that i really liked. it went down like water. i gotta try to find that around here because that might just be my new favorite. it was pinot grigio from j. dusi winery in nearby paso robles.


i had bites of tree's sand dabs and mashed potatoes and mom's chicken pot pie. everything was really good. paying the check between 8 people is always complicated and we can never figure it out easily. theresa paid for mine and then the rest of the weekend i paid it off little by little. i kept texting her, 'now i owe you $36, now i owe you $10." mom, carole, and i opted to walk back up and boy, was it a work out. our thighs and lungs were burning by the time we made it to the top.
we watched a little tv in the tv room. one of the rooms is always the "tv room." it's the room where the people who don't mind the tv being on all night stay and is usually the 'hangout room.' "ghostbusters" was on so we watched the last half of that. gramma was giggling at it which was fun to see. and we kind of turned in early, which is not normal, but there was nothing on tv. it was annoying.
i woke up early to go for a walk. the night before mom and lily said they would walk with me, but once morning rolled around they weren't so motivated. i walked down the path and got a coffee at the french corner bakery and played around on my phone a bit. i made the grueling trek back up and went to breakfast in the hotel dining hall with lily and carole who had stayed behind to wait for me. i saw deer on both the trip down and the trip up. not sure if it was the same group. they were pretty close so i got some okay pictures.
the breakfast was buffet style. they had eggs, sausage, oatmeal, biscuits and gravy, and fruit. the japanese couple ahead of us in line got a whole bowl of just gravy. i bet they think american 'oatmeal' is disgusting, hahaha. later when we told mom about them she admitted to doing the same thing and even put brown sugar on top. she tasted it and said "why does this oatmeal taste like bacon?"
after breakfast we went down in to town to walk around and go in the shops. i got grant some vintage hot wheels and ryan a "dad's neighborhood pub" beer glass for his new bar. then i got some healthy snacks from a health food store. some almonds and turkey jerky that lily was convinced were dog treats. i walked back up the hill again as the rest crammed in one car back to the hotel. we lazed around a bit before getting ready to go to oceano. we had tickets to the great american melodrama which was described as live theater with audience participation. this did not sound appealing to me, but everyone was going so i decided to suck it up. do you know how hard that was to give up the chance of an afternoon of reading by the pool? oceano was an hour away so we made the drive with me grumbling and making salty comments the whole way. next to the theater was a hamburger joint called sylvester's where we had lunch. i got the hippie which was a veggie burger. i also cracked myself up when the waitress brought our burgers and i raised my hand and said "i am the hippie." it was very good although i had to scrape off the mayo that i didn't know it came with. i hate mayonnaise. i asked for the hippie without cream cheese, i didn't expect mayo, too.


things were already looking up when we got to the theater and discovered they serve alcohol.
the ordering was odd. you order based on the menu right outside the concession stand. so, you see that they have cookies and candy but you don't know what kind or what they look like. it's kind of a gamble. then they write down what you want on a tag and hand it to you and then you go into the concession stand. now you're looking at jumbo pretzels and nacho cheese sauce (the really good artificial kind) and you are wishing you could've ordered differently. very strange. i got a margarita and sue got junior mints. the workers behind the concessions were boisterous and singing and dancing. it made me uncomfortable at first but then it grew on me. i even made sue put in a tip because they ring a bell and sing a little song when you tip them.
dianne and kt showed up and then the show started. turns out all the workers around the theater are the cast of the show. once again, i thought it was odd, but endearing. the show is a comedy musical about a clam and a seagull that fall in love. it's forbidden love by the sea. it was mostly puns and musical numbers that were to the tune of popular songs like 'i kissed a gull' to katy perry's song and 'seagull poop' set to waterloo by abba. there were characters named mc clammer and bivalve devo and exclamations like "oh, quail no" and "what the shell?" it was pretty cute. i laughed out loud many times in spite of myself. once 'under the boardwalk' ended there was another intermission before the 'i love the 90s' vaudeville revue started. i had no idea what to expect next. turns out it was a variety of sketches and musical medlies about the 90s. i enjoyed it a lot. i mean, the 90s were my childhood. ace ventura, mary katherine gallagher, and wayne and garth all made an appearance. the highlight was a musical number where hannibal lecter sings 'put on a happy face' alongside tap-dancing lambs. i told mom that i was sorry for making a fuss about going. i'm glad i did.
we made a quick detour to the pismo pier before heading back to the hotel. it was packed with tourists.


kt bought some crickets, chocolate covered and plain. i tried a plain one and lily ate a chocolate covered one. dead ones, btdubs. it wasn't bad! it was very crunchy and had a roasted salty flavor. i probably could eat a whole bag of them sitting in front of the tv.
we took some group pictures and one with our girl's trip rings. we said our goodbyes to kt and dianne. it was nice that they could make a girl's trip appearance.


by the time we got back to the hotel the day was pretty much done. we went to dinner at the hotel restaurant. they had that same wine i had the night before, so i ordered that and the vegan stuffed pepper. it was really, really good for healthy food. i added even more veggies by commandeering sue's squash and carole and lily's roasted garlic cloves. i couldn't even eat it all. i wanted to though, it was so good. i had coffee instead of dessert. we called it another early night because NOTHING WAS ON TV, GODDAMN IT!
we went to church on sunday at santa rosa catholic church. the priest talked about pokemon go in his homily, LULZ. lisa had said on the drive up, "just so you know, i don't know what pokemon go is and i don't want to know." cut to sunday and fr. mark saying, "if you don't know what it is, i'll tell you…"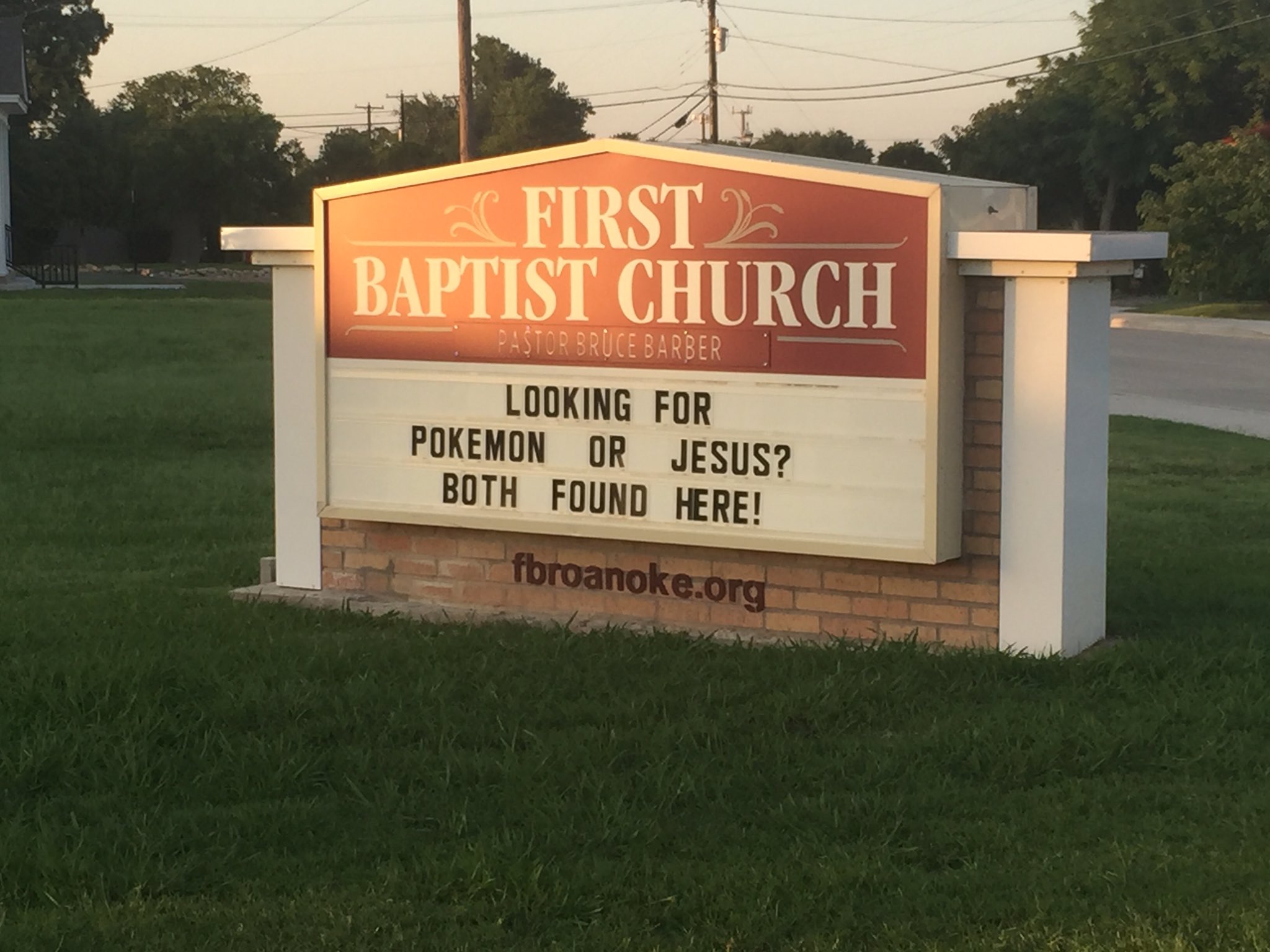 we went and looked at nitt witt ridge before going back to the hotel. it's known locally as the poor man's hearst castle. the man who built it allegedly used trash and found objects from hearst castle when he worked there. it is very interesting. you could do tours but it didn't time out and it looked super sketchy. apparently, norman reedus visited it on his motorcycle show.


we checked out of the hotel and then walked around the west end of cambria before getting on the road. there were some cool shops and the coolest bookstore. it is a small building with small rooms filled floor to ceiling with books in every room. i was in HEAVEN!
i found a bunch of books and when i went to pay i saw that they accept credit card payment. that was perfect because i wanted to save my cash to pay mom back for the melodrama ticket. i gave the bookseller my card and he got up and said, "follow me." i followed him out of the bookstore and up the street to the nearby gas station. apparently they have a deal with the gas station to use their credit card machine. so the book clerk gave the gas station guy the total and then i paid the gas station guy and then gas station dude gave book dude cash. well, alright then.
we ate lunch at harmony cafe, an italian bistro. the owner and chef, giovanni,  was adorable. and the food was really good! i got a salad which was full of fresh, organic veggies. mom got the spaghetti which was phenomenal. i had a coffee with lunch and then ordered a cappuccino for dessert. giovanni makes his own gelato. the flavors he offered that day were fig and amaretto. some of the grals ordered gelato and i talked gramma into getting the tiramisu so i could have a bite. i also tried the gelati. everything was delicious! sometimes with tiramisu i either love it or hate it. this one i loved. and i even liked the fig gelato and i don't like desserts with fruit in it. way to go, giovanni!
out of town, we gassed up and i found this beef jerky that i love. i had found it one time and had always remembered it. i always look for it. it's called old trapper. lisa was with me when i discovered it and had gotten it online since. but, unfortunately the online version is not as good as the store-bought version. it was just as good as i remembered. savory and super peppery and addictive.
it was another great trip. it was nice going back to cambria even though we went there on a previous girl's trip. sue missed that one so it was nice it was all of us this time. as always, the weekend felt too short. i love spending time with my grals.